Master Real-World Self-Defense Skills In Our Krav Maga Classes
Learn the world's best self-defense skills today and protect yourself and your family from a real-world threat or violence with our Krav Maga Classes in Racine.
Adopted as the official fighting system of the Israeli Defense Forces, Krav Maga has now spread around the world as the most effective self-defense system for everyday men and women. Build your skills from the ground up and learn how to defend yourself at a moment's notice! Fill out the short form below to learn more!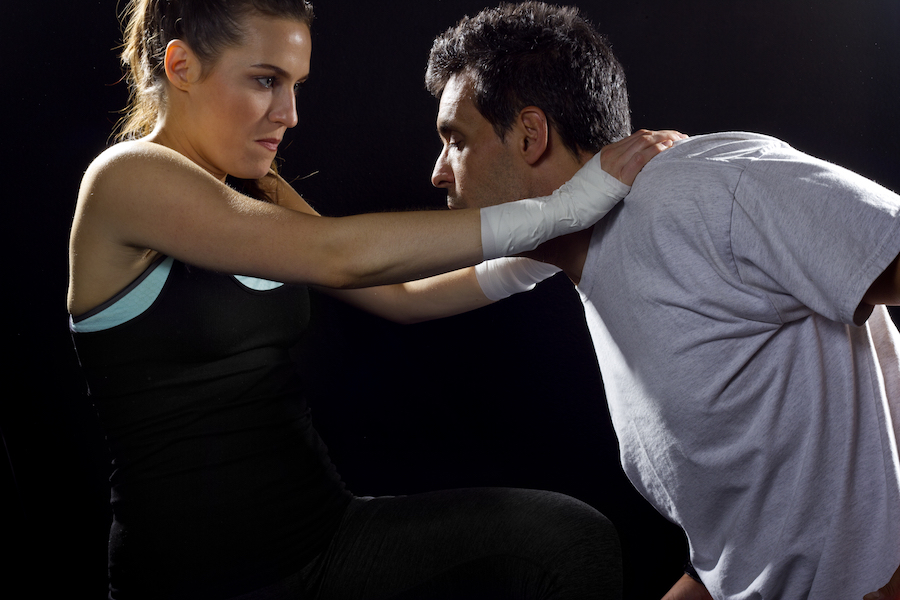 Transform Your Natural Reflexes Into Effective Self-Defense With Our Krav Maga Self Defense Classes Near Racine
Unlike traditional Martial Arts training, Krav Maga teaches you how to defend yourself with instinctual movements in any situation. Learn how to react to an attacker without wasting an instant and develop powerful strikes that become second-nature.
In a real-world altercation, you won't have long to respond to an attack. With our Krav Maga Classes at Chay's Tae Kwon Do, you'll be ready whenever violence crosses your path.
Our self-defense training helps you:
Rely on simple movements to take down an attacker
Strike with power and efficiency and waste no energy
Respond to multiple attackers, weapons, and more
Learn how to subdue and submit an attacker to keep others safe
PLUS Our Krav Maga Self Defense Classes Offer You A Great Total-Body Workout
Because you need to be ready for a real-world threat in your everyday life, our Krav Maga Classes in Racine push you through a total-body workout that boosts your power in any position.
During the first few moments of an altercation, you'll be exhausted as you do everything in your power to stay safe. But with our Krav Maga training at Chay's Tae Kwon Do, you can be a little more prepared to dig deep and come out on top after developing an improved fitness level and total-body strength.
Our Krav Maga classes will help you:
Burn fat and build muscle
Improve your speed and power
Maintain your calm during intense stress
Prepare your body for anything life throws your way
Join Us At Chay's Tae Kwon Do Today For The Best Krav Maga Classes In and Near Racine
Don't wait until it's too late. Prepare for a real-world threat today with simulated training and realistic reenactments during our Krav Maga classes in Racine. Our experienced instructors at Chay's Tae Kwon Do will prepare you to react at a moment's notice to keep yourself and your family safe.
Check Out of Online Offers