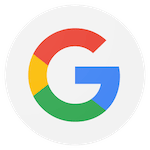 Gary Krause-Kid's Martial Arts
My grandson Markus is a student at Chays Tae Kwon Do. Markus has achieved many belts over the past few years. He is testing for his Black Belt in May. Master Chay and his professional staff has taught my grandson not only self defense but they have taught him respect, confidence, self esteem and stamina. The expertise and patience the staff teach their students is truly AMAZING!!!!! Highly recommend for your kids or grandkids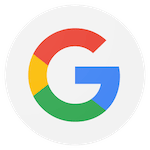 Alex Vincer-Family Martial Arts
When I saw the high quality of instruction that my son received in his first lesson at Chay's Tae Kwon Do, I immediately signed myself up as well. From the moment you step into the workout area to the time your lesson is complete not a moment is wasted; multiple patient, kind and skilled instructors segment the class by rank and bring you through a diverse series of exercises that ensure that no one lesson is the same as the one before it. I feel more fit than I have ever felt before, and I enjoy watching my son's confidence grow as his skills increase under the care of his instructors. Chay's Tae KwonDo is special, and I recommend that you come out and see it for yourself.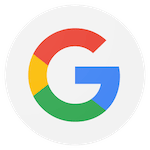 When I started the Krav Maga program at Chays I was looking to learn a little self defense. I had no prior experience so I was pretty nervous.However, my nerves were quickly put to rest. I found the instructors as well as the students were very supportive and encouraging. The classes have a wide range of ages as well as fitness levels. The instructors are very knowledgeable in what they teach and always able to answer any question that I may have. They also do a great job in changing up the classes so they don't get boring and repetitive. I've been participating in the Krav Maga program for 12 years now. Thank you to Master Chay and his instructors for the years of great service!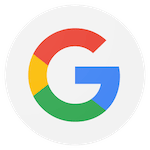 Would highly recommend Chay's Tae Kwon Do for anyone!! My daughter is currently a brown belt and she loves it! Chay's has several programs for all ages. The staff is very helpful and professional. It's a great program for teaching children respect and discipline. I can not wait for my son to be old enough to start Little Ninjas.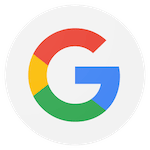 My experience at Chay's Tae Kwon Do has been exceptional. The level of respect and discipline is unmatched. The Instructors (Krav Maga) are knowledgeable, experienced, and personable. No matter your level of skill, the instructors are able to communicate their expertise in a way everyone understands. They not only show you the proper way but make sure you understand why it's important to execute in that manner. I highly recommend Chay's Tae Kwon Do to anyone interested in these disciplines.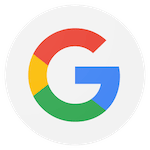 My daughter showed interest in Tae Kwon Do after Master Chay came to their classroom last year. She was doing gymnastics at that time and had an invitation to join the advance team because she has the potential to become a gymnast. However, she does not like to compete so she declined the invitation. She asked me if she could do the trial lessons at Chay's Tae Kwon Do, which she did after 2 weeks of putting it off. Today, after a year of doing Tae Kwon Do lessons. My daughter moved from no belt to green belt and even became the Grand Champion in this year's tournament. All of these happen because Chay's Tae Kwon Do offers an organized and structured but fun Tae Kwon Do lessons. The school fosters positive attitudes to their students, develop their self-esteem and believe in their students capability to become the best they can be.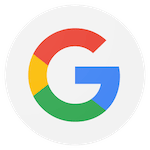 This school is amazing! As an inexperienced adult, I was nervous about joining, afraid the classes would consist of either me being constantly beat up by children or my lack of skills bringing the entire class down. But, regardless of my fear, I signed up for the 6-class trial for Tae Kwon Do and, to my delight, absolutely fell in love with the classes. Each one is organized in a way that maximizes efficiency and learning for all skill levels so you never feel like you're holding anyone back. Master Chay is also an amazing instructor! He's incredibly knowledgeable in both Tae Kwon Do and Krav Maga and has used that knowledge to create not only a helpful and safe learning environment, but a warm and inviting one as well. Because of the hard-working and respectful culture he promotes and instills on his students, every black belt instructor there is kind, approachable, and patient. He truly cares about his students' progression not only in his classes, but in life. I've been taking classes for over a year now and have no intentions of stopping. I highly recommend joining this school!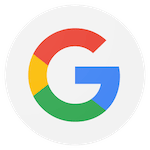 Our son has been attending Chay's Tae Kwon Do for 5 years and we could not be happier with our experience. Not only do the students learn the art of Tae Kwon Do but also learn; discipline, respect of self and others, as well as focus that goes beyond just their Tae Kwon Do classes. My son takes such pride in earning each belt and has been extremely proud of having reached the black belt level. He has learned that it takes time and hard work to achieve a goal, and that it is all worth it. He is learning to be a leader and how to start passing on the knowledge he has learned. I can not thank Chay's Tae Kwon Do enough for giving my son both physical as well as mental confidence in himself, which is so important in this time of uncertainty and increased reliance on technology. Master Chay and his instructors do an awesome job of balancing the teaching of a new skill, with also having fun. I am so happy to have found Chay's Tae Kwon Do for our son, to provide him skills we are not able to teach, and would recommend them to anyone.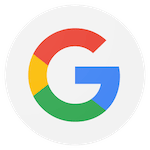 My son has greatly enjoyed his tae kwon do experience here. It has helped with his focus, balance, stamina, coordination, and patience. It has also helped with his self-confidence, as he can see himself improve and get good feedback from the instructors. The class may have many students at once, but they are broken into small groups by ability and get a lot of individual attention from the teachers. They keep me as a parent in the loop. It's been a wonderful experience, and my son and I strongly recommend Chay's!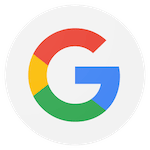 Everyone at Chay's, Master Chay and all his teachers, assistants and students, are superbly professional, considerate, kind and supportive. The availability and responsiveness (via phone, email or in person) is hugely helpful. The classes are organized well, the students are both supported and challenged in a healthy, constructive manner - physically and mentally. Our son has achieved greater degree of focus, sportsmanship and specifically, is enjoying and progressing learning Tae Kwon Do forms and techniques. Highly recommend this wonderful school and community to everyone!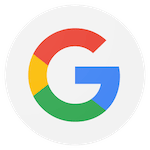 I always thought I was strong. I used to workout 3 - 4 times a week. Until I joined Chay's, I didn't realize I was exercising in my comfort zone. And my flexibility was almost gone. It is hard to find a martial arts school with a lot of adult students and flexible hours. In Chay's tae kwon do, lot of adult students and you can show up any day of the week. Each class is a perfect combo of stretches, martial art, self defense and some cardio burst exercise. Every week the combo changes. I never left class without sweating. Most of the students are practicing for 8+ years, which itself explains the quality of class. I have been practicing here since 2015. Highly recommend to anyone looking for a good workout and/or self defense. I can't speak for the kids class, but from what I observed, kids are well motivated, taught discipline, respect and much more. It's more like a school for kids, with close supervision and feedback to parents.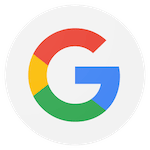 My son has been involved in this program over 4 years (since the age of 4). Master Chay has a great group of instructors dedicated to helping the students learn forms, basics and discipline. I highly recommend this studio! Individuals are not advanced through the ranks based on attendance, but rather based on their actual skill level. They strive for the best!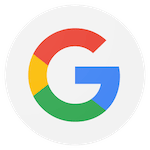 Chay's Tae Kwon Do is the premiere martial arts school in the greater Racine, WI area. If you are looking for first-rate instructors, flexible schedule, and successful students, look here. Classes are effective, safe, fun and open to people of all ages and skill levels.